SurveySavvy
Last Updated January 2014

SurveySavvy
Best Feature:
Very reputable company and can redeem cash rewards starting at $1
Worst Feature:
Takes 2-6 weeks to receive rewards + 4-12 weeks to receive check
Best Uses:
Earning cash for sharing your opinions
Rewards:
Cash
Company:
Luth Research, LLC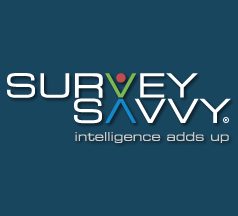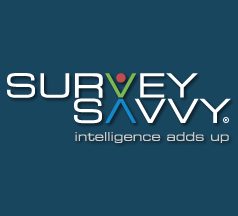 Overview
Overview
SurveySavvy™ is an online survey website that compensates members of its community for providing their opinions on products and services relevant to them. It is owned and operated by Luth Research, a reputable market research company that was founded in 1977 and has been BBB-accredited since 1993 (currently with an A+ rating). Luth Research originally made a name for itself by establishing focus group facilities and a call center operation, and both of these areas remain an important part of their business today. In 1999, Luth launched SurveySavvy with the purpose of helping them build and manage a community of individuals interested in participating in market research. Since then, the community has grown to about 1.5 million members from a number of different countries around the world.
Joining the SurveySavvy panel is free and easy. The initial registration process takes a few minutes and gathers your contact information, as well as some basic background like your age, gender, education level, etc. You will be eligible to participate in research studies as soon as you have verified your email address, but SurveySavvy encourages new members to first fill out two brief "Portrait" surveys about their employment and health. These initial surveys allow SurveySavvy to build a more complete picture of your background and lifestyle, which helps them to better connect you with the most appropriate studies.
SurveySavvy members will primarily be invited to participate in online surveys, but they could also receive invitations for other types of research studies like online communities, focus groups, clinical trials, webcam/telephone interviews, etc. In terms of rewards, members are compensated with cash (no obscure points system here), and, as soon as they have earned at least $1, they can redeem their money directly from the members' area of SurveySavvy.com (payment issued via check). When a member screens out of a study for any reason, SurveySavvy still compensates them for their time with an entry into a monthly sweepstakes that awards 50 panelists with $10 cash each. To learn more about SurveySavvy's online panel, please see the rest of our detailed analysis or visit SurveySavvy.com.
To begin registering, you will click the green "Join Today" box located on the upper right hand side of the screen.
Credit: Mary Griffin
Product Report Card Grade
Product Report Card Grade
We give SurveySavvy an A-. We like that it is a reputable company and that it uses a straightforward cash rewards system to compensate members for their participation in various research projects. We also really like its innovative two-tiered incentive system for referrals and the fact that you can start requesting payment as soon as you have earned $1. Although we receive fewer earning opportunities than we do with other online survey sites, we feel like SurveySavvy offers higher paying studies and does a better job of connecting us with opportunities we are qualified for. With that said, we had to deduct some points because of how long it takes to receive rewards after completing a survey (2 - 6 weeks) and then how long it takes to receive your check after you've requested payment (4 - 12 weeks). If waiting for your cash rewards doesn't bother you however, we would definitely recommend joining SurveySavvy's panel.
Pros & Cons
Pros & Cons
Pros
Luth Research is affiliated with CASRO and is a BBB-accredited business that currently has an A+ rating
Pays cash and doesn't use obscure points system or bogus sweepstakes programs
Minimum redemption balance is $1
Surveys seem to have higher payouts
Easy to keep profile information and "Portraits" updated
Website is very easy to navigate
Patented two tier referral system pays you for successful referrals and also for any successful referrals your referrals make
Cons
Can take 2 - 6 weeks for rewards balance to be updated after completing a survey
Can take 4 - 12 weeks after requesting payment for your check to be processed and delivered
Fewer survey opportunities (about 10 per month)
A few panelists have reported issues receiving payment
Doesn't offer a mobile app
Key Features
Key Features
Eligibility
Anyone over the age of 14 is eligible to participate in SurveySavvy's global panel.
Registration Process
Becoming a member of the SurveySavvy community is free, and the registration process only takes a few minutes to complete. You are required to submit your contact information, age, gender, education level, household income, employment status and race. Once you have verified your email address, your account will be activated, and you will start receiving invitations to participate in research studies as they become available.
New SurveySavvy members will begin the registration process on this page.
Credit: Mary Griffin
Targeted Opportunities
After activating your membership, you are encouraged to complete 2 unpaid "Portrait" surveys that will help SurveySavvy to compile a more complete picture of your lifestyle and better match you with available survey opportunities. The first "Portrait" survey takes about 3 minutes and asks about your current employment. It includes questions related to your company's size, the number of computers it uses, whether it has an IT department, the industry it is in, your title and the decision making authority you have in different departments (ex. Operations, HR, Marketing, etc.). The second "Portrait" survey asks about your health and could take
at least
5 minutes to complete depending on any health issues you may have. In addition to health issues, this survey also gathers general information about any children you may have, as well as your smoking and drinking habits (if applicable).
You can quickly and easily make updates to your employment and health portraits under the "Profile" tab within the members' area.
Credit: Mary Griffin
Rewards System
SurveySavvy members will be compensated for their participation in various research studies with cash (issued in the form of a check). When members screen out of a particular study, they will receive entries into a monthly sweepstakes that awards 50 panelists $10 each.
Earning Rewards
Members will earn cash rewards or sweepstakes entries for participating in various types of research studies. While most invitations will be for online surveys, members might also be asked to participate in telephone/webcam interviews, focus groups, online communities, clinical trials, etc. Compensation varies greatly depending on the type and length of the project, but surveys seem to pay an average of about $1 – $3 for 10 – 20 minutes of your time. Occasionally, surveys could pay as much as $15 – $20 for similar amounts of time, and then there are obviously opportunities to make substantially more money if you are chosen for a focus group or clinical trial. After you have participated in a research study, your cash rewards will be reflected in your account balance within 2 to 6 weeks. Another way to earn rewards is through
referrals
. SurveySavvy actually has a patented incentive system that pays you when your referrals and your referrals' referrals complete surveys (takes 4 – 12 weeks for your account to be credited). Lastly, members can also earn rewards by participating in any of SurveySavvy's one-off contests or special promotions that they host throughout the year (ex. SurveySavvy Superstar or the
SurveySavvy Jingle contest
).
The "Home" page of the members' area shows a list of a available surveys on the right hand side of the screen. You can also easily access SavvyConnect®, add/review referrals and make updates your profile and portraits.
Credit: Mary Griffin
Accessing Opportunities
SurveySavvy members will receive email notifications as soon as research study opportunities are available. All open study invitations will also be listed on the homepage of the members' area, which can be accessed from your computer, tablet or smartphone.
Here is an example of an email notification you will receive when survey opportunities are available.
Credit: Mary Griffin
Redeeming Rewards
SurveySavvy members can redeem their cash rewards directly from the members' area of SurveySavvy.com as soon as they have earned $1. From the "Account" tab, you will click "Request Payment", which is located next to your current account balance. You will first be required to confirm your mailing address and can then input the amount that you want to redeem. There is no maximum payout, and you can request any amount (over $1) that you want.
From the "Account" tab, you can review your rewards balance and request payment.
Credit: Mary Griffin
Rewards Processing Time
Once you have requested payment, it could take anywhere from
4 to 12 weeks
before you actually receive your check.
Time Requirements
There is no minimum time commitment required to be a member of SurveySavvy.
Extra Programs
In addition to participating in paid research opportunities, members have the option of joining the SavvyConnect® program. SavvyConnect® is a downloadable desktop application that tracks your internet browsing to help SurveySavvy's customers learn more about your online behavior. All of the information is kept anonymous, and the software will stop transmitting your activity if you have activated the privacy setting in your browser ("Private Browsing" or "Incognito Mode"). SavvyConnect® participants are able to access surveys directly from their desktop and will also receive additional paid research opportunities that range in compensation from $15 to $75. They also receive priority when cashing in their rewards. Instead of having to wait the typical 4 - 6 weeks, SavvyConnect® participants will have their checks mailed out within 1 week of requesting payment.
You can download the SavvyConnect® app from the members' area of SurveySavvy.com.
Credit: Mary Griffin
Reputation
Reputation
Through Luth Research, SurveySavvy is BBB-accredited (A+ rating) and is affiliated with major industry organizations such as CASRO, the American Marketing Association and ESOMAR. The founder of Luth actually serves on the board of directors at the American Marketing Foundation and she previously served on the CASRO board of directors for 8 years. While the site is clearly reputable, feedback from panelists is somewhat mixed. Some people have been very happy with their experience and the money they've earned, but others were frustrated by the lack of survey opportunities and by the delay in receiving compensation. There were also a few complaints about not being credited for surveys and not receiving payments.
I personally have enjoyed my experience as a member of SurveySavvy. Joining was really easy and the website is very user-friendly. The straightforward cash rewards system is obviously preferable to an obscure points system, and I like that I will always receive cash (not sweepstakes entries) for completing surveys. I haven't yet participated in the referral program, but it is definitely an attractive part of their business that I plan on testing. One person I came across said they could earn as much as $20 per month for their direct and indirect referrals' activity.
Since joining, I have received about 10 - 12 invitations per month, mostly to participate in online surveys but also to join online communities and clinical trials. I filled out the "Portrait" surveys and do feel like SurveySavvy has done a good job of connecting me with relevant opportunities. The compensation for 10- to 20-minute surveys has typically been in the $1 - $3 range with a few opportunities in the $10 - $20 range. While I haven't been chosen for any of the higher paying surveys yet, I have made a few dollars here and there on the site.
I do agree with other panelists that it is annoying to have to wait 2 - 6 weeks to receive your rewards after completing a survey and another 4 - 12 weeks to receive a check after requesting payment. I also think it is somewhat unacceptable that they don't keep a list of completed surveys with pending payments in the members' area of the website. While I understand that SurveySavvy needs to receive payment from their client before paying the panelists, it seems a little weird that panelists are required to keep track of all survey completes and their reference numbers to ensure that their account balance is updated accordingly within the 2- to 6-week window. In any case, what works for me is just keeping screenshots (like the one below) of my completed surveys and storing them in a "SurveySavvy" folder on my computer. Given Luth Research's reputation and BBB rating, I'm confident that payment issues are completely unintentional and isolated incidents, but I'd rather just have my survey history easily accessible if I do end up having to deal with customer service about a missing payment.
The bottom line is that, if you don't mind waiting months to receive a payment, we would definitely suggest trying SurveySavvy's panel. It is probably best suited for people who are a little more organized, but it is still a great way to earn some extra cash in your spare time, particularly if you enjoy participating in market research.
An example of the screenshots I use to keep track of my survey completes.
Credit: Mary Griffin
* Indicates Required Field