How We Test

ProductReportCard's team evaluated 10 automatic drip coffee makers during our tests. For our automatic drip coffee maker tests, we used freshly ground Intelligentsia La Tortuga coffee from Honduras. It is a medium roast coffee that allows tasters to detect more nuances in coffee flavor. The coffee we used was ground by a grinder that is known to offer the least particle variation. We used grinds appropriate for either a flat-bottomed filter or a cone filter depending on which style brew basket each coffee maker featured. For the one machine that had a built-in grinder, we used whole beans. We also used the recommended amount of coffee suggested in the user's manual. If there was a discrepancy between volume and weight, we used the recommended weight of grinds. We utilized an OXO digital kitchen scale to ensure accuracy. It's worth noting that the Specialty Coffee Association of America (SCAA) suggests a ratio of 55g of coffee for every one liter of water.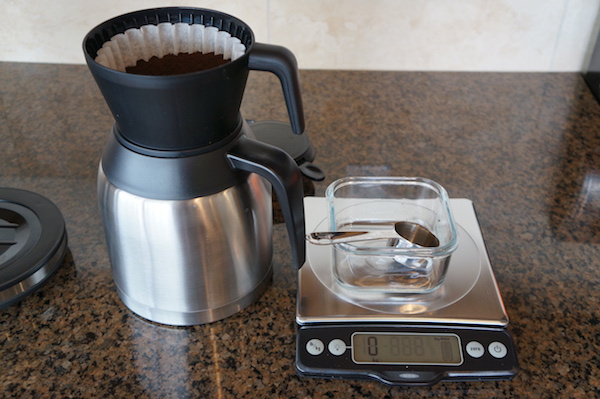 Water quality is also crucial to the flavor and character of coffee. Many of the machines that we tested featured built-in charcoal water filters to remove any impurities from the water before the coffee was brewed. When machines did not have built-in filters, we filtered the water before putting it into the coffee maker to ensure that the coffee flavor was as pristine and consistent as possible.
Next, we used a digital thermometer to measure the temperature of the water coming out of the shower head and saturating the coffee grinds. When we did not have access to the brew basket and shower head, we measured the temperature of the coffee as it was dispensed into the carafe. We also timed how long it took to complete each brew cycle. During these rounds of testing we programmed each machine, filled and refilled water tanks, and poured from the carafes. We also tested the temperature of the coffee over an elapsed time to see how well the carafe retained heat.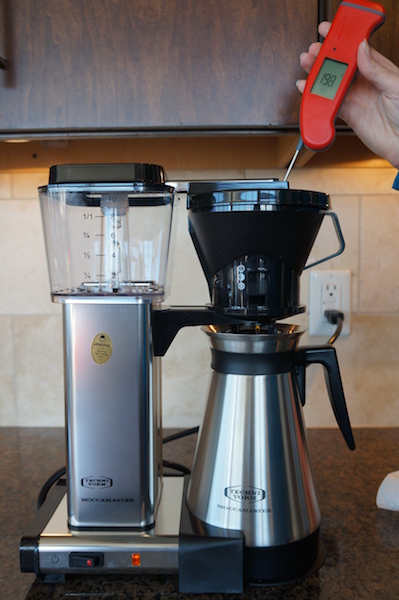 For every machine, the Product Report Card test team tried each sample of La Tortuga coffee black, so we could assess the true character. We rated all the coffee on Flavor, Body, Acidity, Color, and Overall Taste. After our preliminary testing, we conducted a blind taste test of our La Tortuga coffee with 31 coffee drinkers. Like us, they also rated each sample of black coffee on Flavor, Body, Acidity, Color, and Overall Taste. We did this testing over three days, never more than four machines per day so as not to overwhelm our volunteers and their taste buds. Between each sample, we offered Saltines as a palate cleanser.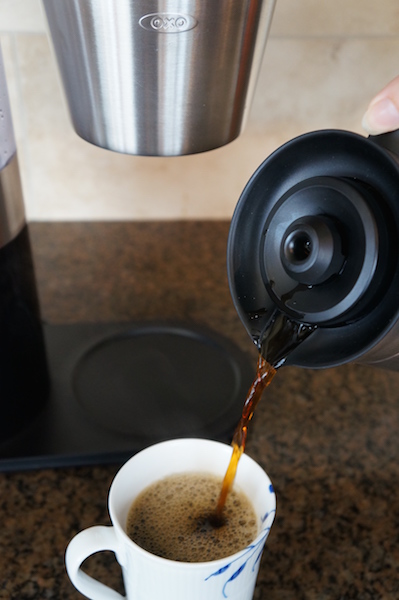 We did not receive any compensation from manufacturers for reviewing their products, and we purchased each machine at its retail price. All the preliminary testing was completed in a home kitchen. We discussed each outcome and took notes before moving on to the next test, all the while snapping photos to document our findings. After all the testing and reviewing is complete, we sell our products on eBay, so check out our eBay listings for great deals on lightly used products.
Hopefully, our insights during testing will help you find the best coffee maker to suit your lifestyle, coffee preferences, and budget. Check out our Comparison Grid to see how they all stacked up.